This post may contain affiliate links which means we may receive a commission if you purchase through our links. Please read our disclosure for more info.
Are you a firm believer that real estate investing is a must for your investment portfolio? I won't sugarcoat it by telling you that this process is easy! Not everyone is fit to be a landlord, but I feel that the time investment is well worth your efforts. One of my goals for 2019 was to purchase our first real estate rental property. Redfin and Zillow were our best resources for a little over a year before finally taking the leap. We were looking for multi-family properties or a 3+ bedroom single family that would meet the 1% rule.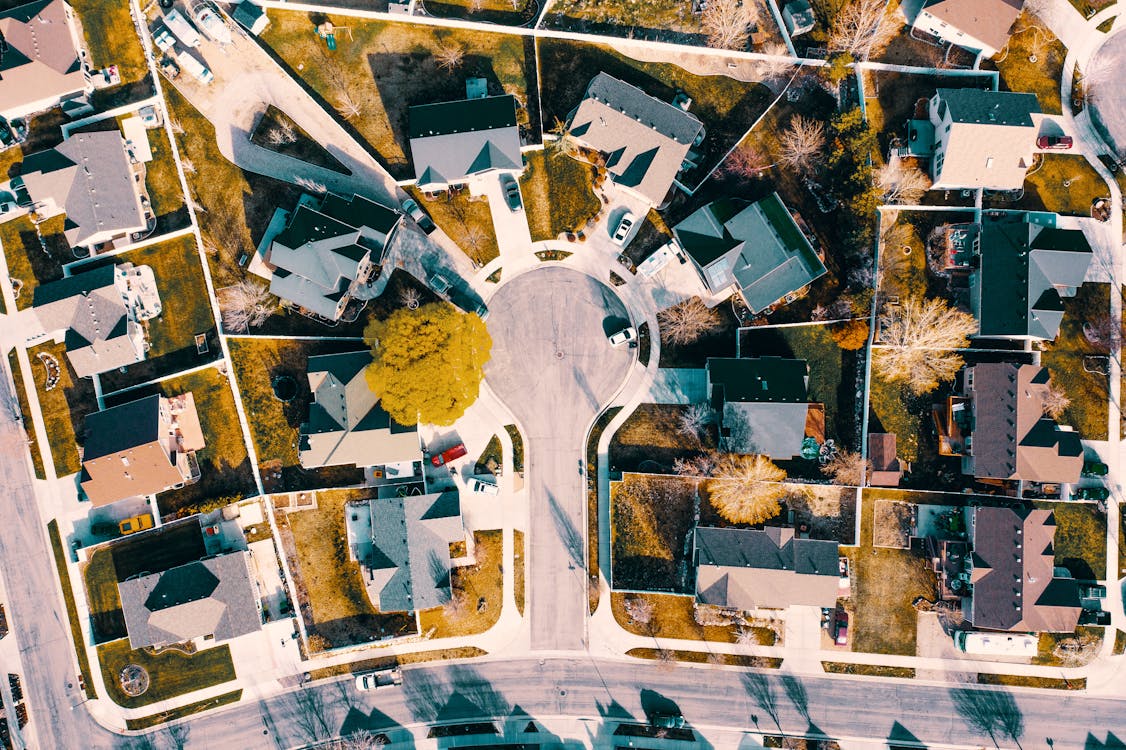 Finding properties
First, I started by calling agents directly listed on the properties we had found. The properties we first called about were short sales and fixer-uppers due to the price range we were looking in. By calling the agents directly, we were learning that multiple bids were often placed on the day of listing. The agents were asking for highest and best by the end of the week or within days in most cases. At times the property had not even been shown but already had multiple bids. Due to this, we had to change our strategy in order to purchase our first real estate rental.
Not knowing an agent personally, we decided to contact our agent who helped us find our first home. We made a list of properties and went out the following weekend for viewing. The agent had our best interest in mind, but we could tell that due to the distance and price range that we wouldn't be a top priority. The agents' assistant helped us with more viewings. The assistant helped us place our first bid on a bank-owned, single-family foreclosure in decent condition. The winning bid was way over what it should've been and our bid wasn't even in the running. When asking to view more properties, we got the same vibe that the distance was too far and prices too low from the assistant as well.
By tweaking our distance and price range slightly we were able to find a couple more local properties. The timing didn't work out and then the assistant subsequently went on vacation when we had wanted to view properties fresh to the market. We opted to not continue contacting them. We were serious buyers with cash in our pockets and locked-and-loaded with a pre-approval letter from our lender. It was difficult not to become discouraged in our search by not being taken seriously.
Never give up when searching for your first real estate rental!
After becoming agent-less again, I called the listing agent on a duplex which was already rented and set up a showing for the next day. After seeing the condition of that property, we opted to not even make an offer. The agent was very friendly and appeared to be knowledgeable. After exchanging information, they began sending us listings somewhat matching the criteria we gave. We viewed a couple of properties with that agent but soon realized that they kept increasing the price range and pushing us towards properties that would spread us too thin. Casually, we ended that relationship and went back to searching on our own.
Again, we increased our search radius and found properties about an hour away from home that met our criteria. They happened to be in a college town. The areas we searched in were closer to downtown instead of near the college itself. After watching that market for a month or so, we noticed a property hit the market which checked all our boxes. Due to the urgency in which I wanted to view the property and being agentless, I logged into Realtors.com and requested the earliest showing. I was happily surprised when I received a call back within an hour of the online request. They linked me up with an agent that was willing to show the property the next day.
The property I was going to view was a 3-unit building, which had been a converted single-family home. All units were rented and it was clearing 2% based on current rents. After taking a look at the property, I submitted a bid which was only $3,000 under list price. The seller countered our offer by including a home warranty if we paid the listing price. If we hadn't hesitated in answering, we probably would've won the bid, but another buyer came in and instantly offered list price.
Be resourceful
Discouraged, but not ready to quit, I began doing some tax record searches and googling on the property we just lost out on. I knew the property was owned by an investor due to the LLC, but unsure of how many properties they owned. With some more searching, I found their website during my search. There was a phone number listed on the website and also mentioned the properties were all for sale! I called the number and spoke with the investors' wife who ended up giving me his cell number. I called immediately and he called me back later that day. We spoke about what I was looking for and I made mention that I had bid on one of his properties already.
During our conversation, he made mention that he was in the process of selling his properties and leave the rental business to enter retirement. After hearing that comment, I was eager to learn more about his properties and he sent me his list along with cash-flow statements with rental rates. He owned multiple single-family and multi-family homes within the same town. The paperwork he sent over also showed how much he had invested in repairs along with purchase prices. Armed with the paperwork, I began to comb through the properties and called to set up showings.
The owners' wife met with me on an agreed-upon weekend to view 5 of the properties. I took photos and made notes of the condition in which the properties were all in. I also did my best to look at how the current tenants were treating the properties. Funny enough, inside one of properties I walked in on a tenant that was still asleep. After having the investor's wife go wake her up, I continued my viewing.
Take your time
Now that I had the numbers, viewed the properties, and discussed it all with my wife – I then set up a dinner with the investor. We spoke about the properties a little, but honestly, the conversation ended up being a bit more personal with topics like where we were from and our families. I knew which property I was most interested in and asked him where he was at price-wise. The paperwork I had printed was within $4,000 of what he had in mind and he accepted my offer. I was ecstatic! I didn't show him how excited I was, but being able to call my wife afterward to tell her was a very happy call.
There was no guarantee at this point because all we had was a "handshake agreement". I contacted my lawyer that day to have a contract drafted. We sent over the contact the next day and the investor signed it the following. We were another step closer to becoming landlords!
Get an inspection for your first real estate rental
Once we had a signed contract, I then set up a home inspection. In order to find an inspector, I started by searching the internet and read local reviews. I sent emails to multiple inspectors asking for quotes and settled on one that was reasonable with good reviews. The inspection came back with a recommendation to replace the roof and mentioned minor repairs. With the information from the inspection and the property within the attorney review period, we asked for a small credit. The investor came back and denied any credits, but offered a home warranty. We accepted the offer with the mindset that this should be a good long term investment for us.
Now, we had our agreed-upon closing date and it was time to deal with our lender. We used our mortgage broker from the purchase of our first home and his team made the process very simple. The lender required us to write letters due to our credit hits from travel-rewards, but after that, it was a smooth process!
On to the hard work
As mentioned above, I'm not here to sugarcoat the process of becoming a landlord. The paperwork or documents you may need seems to never end and it's important to stay current with local rental laws. From paint colors to management decisions, these decisions are never-ending. It took quite a bit of time to draft up a lease agreement and we also had to decide our management processes.
Bumps along the road during our first real estate rental purchase
During closing, we learned that the highest paying renter had no security deposit. After closing, we learned that one tenant acquired a cat, and another family adopted a puppy. The dates of both the were AFTER our signed contract dates and we learned about the dismal $25 pet deposits from the renters themselves.
To continue reading more about how we handled the tenants signing new leases and began setting up services for the property, check out Part 2 of our first real estate rental journey!